Overlooking the Mangroves and partial views of Negombo Lagoon. Quiet residential area. The balcony faces the mangroves and partial views of the Negombo Lagoon.

The apartment is fully furnished.
Kitchenette: Four burner gas cooker, oven, fridge.
Loft bedroom has Extra Long beds length: 213 cm (7 feet) x width 182 cm (6 feet).
The main bedroom has 2 beds each length: 213 cm (7 feet) x width 91 cm (3 feet).
Main floor 900 sq feet + Loft (230 square feet).
Two bathrooms, one attached to the bedroom and the other open to the mangroves and lagoon.
Separate space/alcove for a washing machine
Living Room; Sofa and Armchairs
Cutlery for Four, Saucepans and Frying pans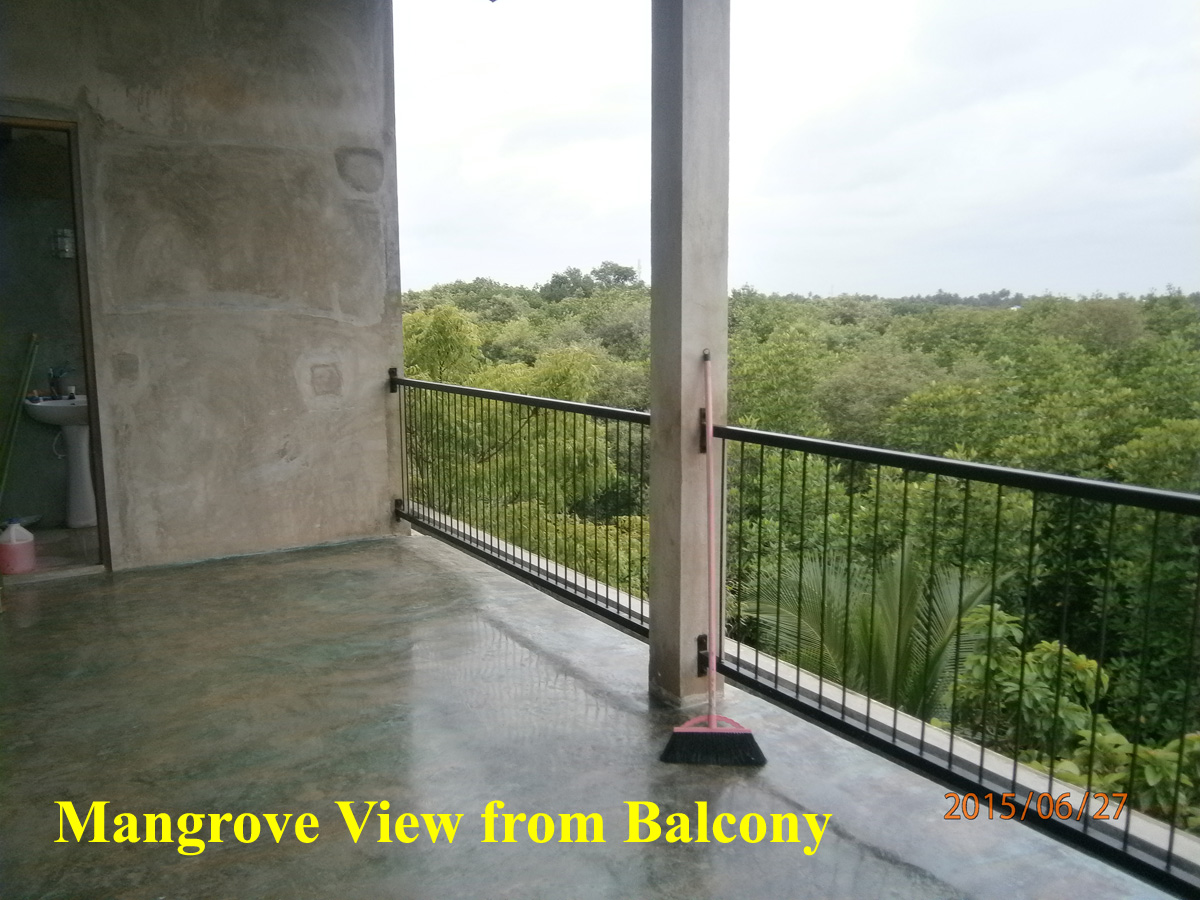 It is very private and secluded, even while being open and airy. There are no other buildings at this height nearby. i.e. Can have all doors and windows open without having to worry about prying eyes. For those so inclined can work on their tan from the balcony.
Expected Rent: USD 400/month or USD 250/month for 2 weeks
Nearby Amneties
Keels supermarket (60m)
Stadium/Gym (unhappily no pool) 50 m
NARA Mangrove Reserve (50 m)
Negombo main bus stand (1 km). Express buses to Galle, Matara, Colombo (40 mins), Kandy
Negombo Beach and Restaurants, 6 km and 15 mins by tuk tuk
Train Station, 1.8km, and 5 mins by tuk tuk
Colombo Airport, 9.2 km and 17 mins by tuk tuk